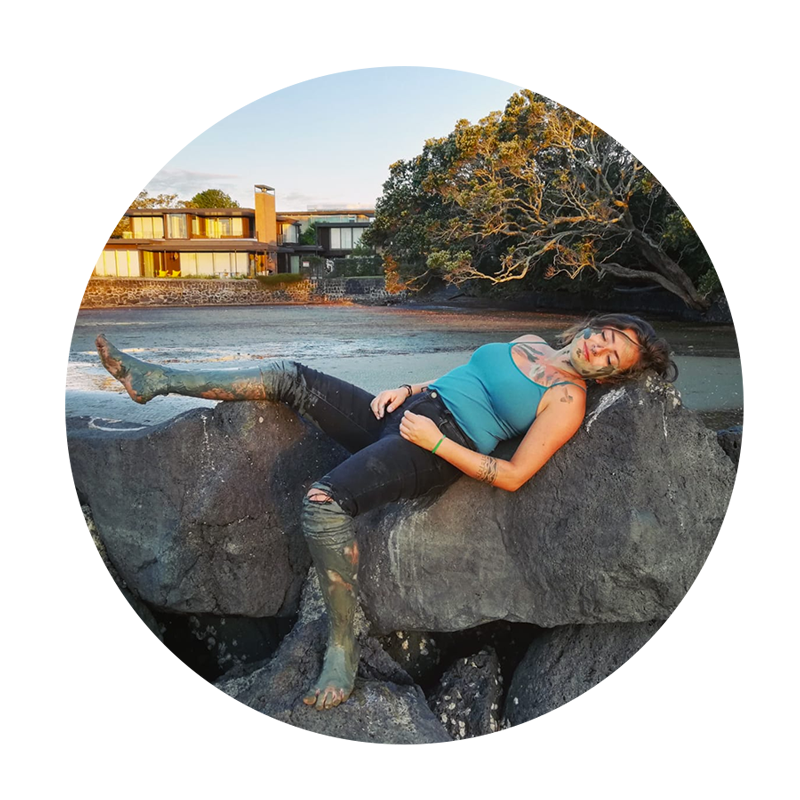 Hello !
I'am Emma 🙂
a french graphic designer.
Native from a small village in Ardèche, then graduated from graphic design at l'Institut Supérieur des Arts Appliqués in Paris, I became a freelance illustrator and graphic designer, happy in 2015!
I worked as a freelancer and for several parisian start-up as a graphic designer and art director.
From 2018, I am pursuing my graphic activity around the world: I explored New-Zealand by myself for one year and after a trip to South Korea, I'm flying away to Canada.
Never without my backpack, I love traveling off the beaten path, discover new culture and taste local savor.
Also passionate about Tattoo, I love going on conventions or discover different traditional tattooing methods while travelin). (I love to come back with memories of my adventures on my skin too).
My open minded, good mood and dynamism are reflected on my compositions; sparkling and colorful. Especially attracted by colors, illustrations, culture and every kind of arts, I love working on various project like visual identity, edition and even illustration.
Conception, art directing and production monitoring: I manage all the stage of the project entrusted to me. Always glad to participate on a new challenge, I will be happy to work with you so feel free to contact me.
[Oh and by the way, after 6 months of road-trip, now, I can change a wheel! ]
////////////
Native d'un petit village d'Ardèche, puis diplômée en design graphique à l'Institut Supérieur des Arts Appliqués de Paris, je suis devenue une illustratrice et graphiste freelance heureuse en 2015 ! J'ai travaillé en indépendante et aussi pour plusieurs startups parisiennes en qualité de graphiste et directrice artistique.
Depuis 2018 je poursuis mon activité de freelance à travers le monde : j'ai exploré la Nouvelle-Zélande en solo pendant un an et, après un passage en Corée du Sud, je m'envole prochainement pour le Canada. Jamais sans mon «backpack», j'aime voyager hors des sentiers battus, découvrir de nouvelles cultures et goûter aux saveurs locales.
Egalement passionnée par le monde du «tattoo» j'adore aller à des conventions ou découvrir différentes méthodes de tatouages traditionnels lors de mes voyages. (J'aime aussi repartir avec un petit souvenir de mes aventures sur la peau).
Mon ouverture d'esprit, ma bonne humeur et mon dynamisme se reflètent dans mes compositions graphiques pétillantes et colorées. Particulièrement attirée par les couleurs, l'illustration, la culture et toutes les formes d'art, j'aime travailler sur des projets divers : identités visuelles, éditions mais aussi illustrations.
Conception, direction artistique et suivi de production : je gère toutes les étapes des projets qui me sont confiés. Toujours avide de nouveaux challenges je serais ravie de travailler avec vous. Alors n'hésitez pas à me contacter.
[ Oh, by the way, après 6 mois de road-trip, je sais maintenant changer une roue !!! ]
Mail: contact@emmablanc.fr